Goa, popularly known as the 'Rome of the East,' has gained immense popularity for its pristine beaches, Portuguese architectural buildings, spice plantations, and vibrant culture.
This beautiful state situated on the west coast of India was ruled and inhabited by the Portuguese for more than 450 years, and its influence is still evident in Goa.
Goans are well known for their warm hospitality and inviting environment. Goa perfectly harmonizes a mixture of religions, traditions, and festivals.

Despite its rapid urbanization, Goa's cultural heritage hasn't vanished, and Goans preserve their customs, diversity, and unity close in their hearts. One can witness this even just by staying at a resort in North Goa.
Undoubtedly, there's something for everyone in Goa. So, let's explore the culture of Goa beyond its splendid beaches and vibrant nightlife.
Culture And Traditions of Goa
The traditions of Goa are rich and possess a unique legacy in different cultures. It has affected every aspect of its lifestyle. While on a trip to Goa, you can witness the typical Portuguese-styled houses and resorts. Even churches are in the traditional Portuguese style.
Goa's rich traditions and customs have allowed secularism to flourish and encouraged them to follow other religious practices, too. You can even see people from other religions visiting a church, mosque, or temple.
What sets them apart is they follow the traditions of their choice and also respect other customs wholeheartedly. The traditions, culture, and customs of Goa have given it a unique identity and influenced other states to follow.
Goan Food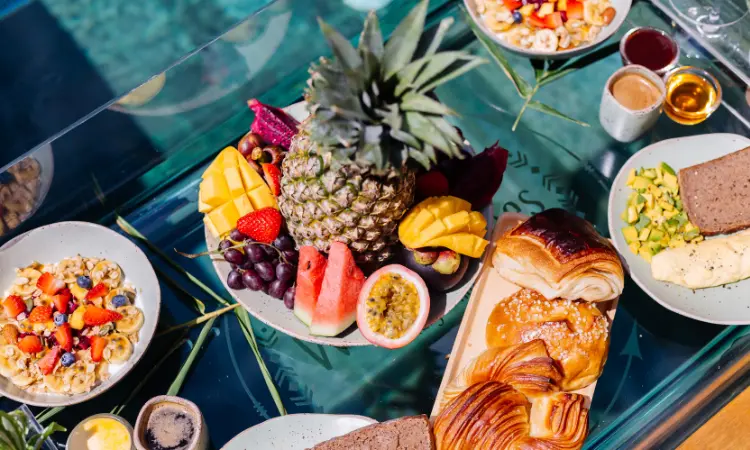 The cuisine of Goa is a perfect blend of Indian and Portuguese flavors, which is influenced by the state's rich history, heritage, and culture. The reason for its popularity is the use of local spices, herbs, coconut milk, and, obviously, we can't forget seafood.
Fish Curry and Rice, Pork Vindaloo, Chicken Xacuti, Prawn Balchao, and Bebinca are some popular dishes that you ought to try while on a trip to Goa.
Apart from these dishes, Goa is famous for its wide range of seafood, such as Prawn Curry, Crab Xec Xec, and Fish Recheado.
If you're a vegetarian and looking for some delicious Goan cuisine, you can try Vegetable Xacuti, Mushroom Caldine, and Sorak Curry.
There's something for everyone in Goa. If you are willing to relax and enjoy the delicacies of Goa, the resorts in North Goa may fulfill this for you. So, indulge in Goa's delicious local cuisine and take back memories of the state's culinary delights.
Festivals And Events in Goa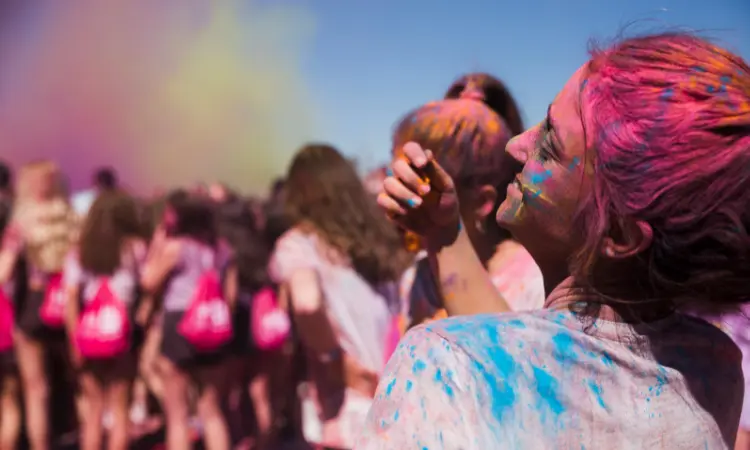 Goa is popular for its Indo-Latin festivals, events, and carnivals. If you wish to witness European-style celebrations, Goa is your perfect holiday destination. It is a land where festivals for music, dance, and other cultural elements are organized.
Some festivals and events to enjoy in Goa are:
Shantadurga: A five-day fair with many cultural activities held
Wine Festival: A grape stomping tradition that involves wine-tasting
Goa Carnival: A three-day carnival where one can find processions of live band floats and more.
Holi: It is a traditional Indian festival with colors that is celebrated. Also, many temples are decorated for this festival.
Shigmo: A 15-day festival held with colorful activities, cultural performances, and more.
Easter: It is a Christian festival that is celebrated with great zeal in the old Goan regions.
Feast of St. Francis Xavier: A nine-day festival which includes feast and other celebrations
Christmas: A holy celebration with Christmas trees, feasts, Santa Claus, and more.
Where to stay while on a trip to Goa?
Well, that's the most important question of all. Because after a long and tiring day of feasting and enjoying, one deserves a perfect resort to rest and unwind.
White Flower Morjim is one of the best resort near morjim beach, where you can relax and rejuvenate. It serves an array of amenities and opulent accommodations, making it an ideal luxury resort in North Goa.
Also, you'll get a chance to spend some quality time in the tranquil surroundings of the scenic beaches that surround the property.
So, when everything's sorted, why wait to book a trip to Goa? Do it now!
 |Book Your Stay Now: +91 8956902240