Goa is a captivating destination for honeymooners. In Goa also, its northern part is much more favourite place for all types of tourists due to its beautiful beaches, romantic places to visit in North Goa as well as an exciting nightlife.
When it comes to choosing a place to stay that embodies the essence of romance and relaxation, White Flower Morjim is a resort that stands out as a perfect haven for couples embarking on their journey of love. This is a honeymoon resort in North Goa where couples can start their new journey with each other. So let us explore some reasons that makes it an ideal place to stay in North Goa for couples.

Honeymoon Resort in North Goa – White Flower Morjim
White Flower Morjim is not just a resort near Morjim beach; it's an immersive experience designed for couples who seek serenity, luxury, and seclusion. Nestled in the picturesque Morjim village, this boutique resort offers a blend of modern comfort and natural beauty that makes it an ideal choice for honeymooners. As you walk through its inviting pathways, you'll instantly feel the serene ambiance that surrounds you.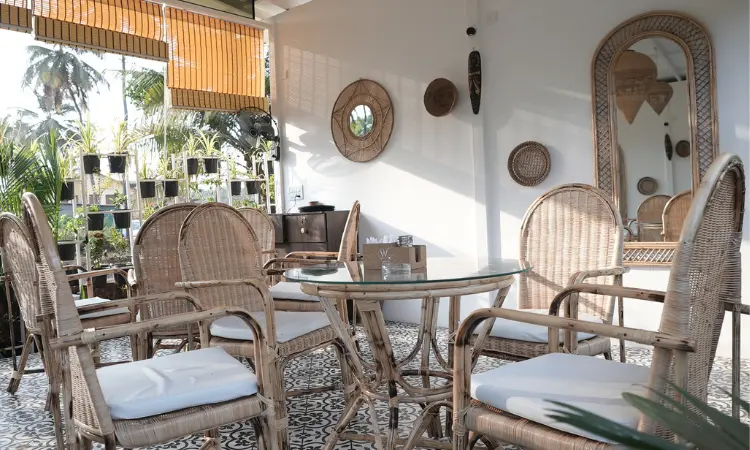 This property offers a variety of accommodations tailored to the needs of honeymooners. Whether you desire a cozy private room having two types that are pool view or field view or a lavish suite, this hotel in North Goa has something for everyone. The rooms and suites are tastefully designed with a mix of contemporary and traditional Goan elements. They are well-appointed with modern amenities and private balconies or terraces that provide captivating views of the surroundings.
Mouthwatering Culinary Experiences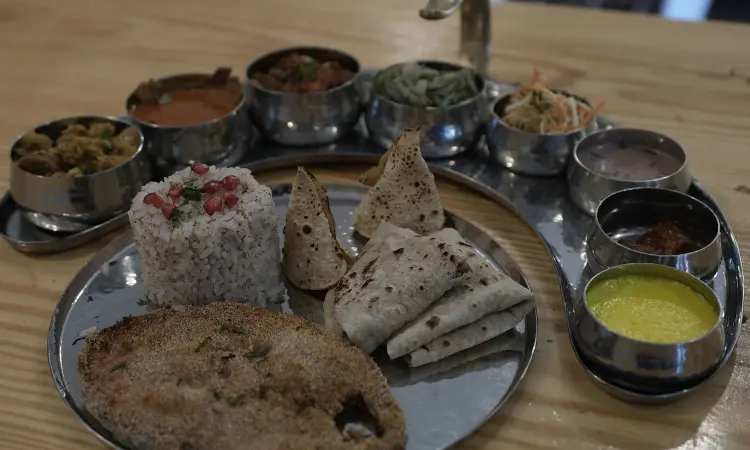 For honeymooners, dining can be a significant part of the experience, and this property takes it to the next level. The resort boasts a multi-cuisine restaurant in North Goa that serves delectable dishes inspired by global flavors. You can savor your meals indoors or choose to dine outdoor seating while enjoying the balmy Goan evenings.
White Flower Morjim understands the significance of creating unforgettable moments for honeymooners. The resort offers a range of romantic experiences, from couples' spa treatments to private beachside dinners. The staff is committed to making your stay as special and memorable as possible.
Exploring the Local Culture
One of the unique aspects of this beach resort in North Goa is its commitment to showcasing the local culture of Goa. You can take part in traditional Goan cooking classes, learn about the region's art and crafts, and even explore the vibrant markets and festivals that make Goa so special. These cultural experiences add depth and authenticity to your honeymoon.
Morjim Beach, with its golden sands and gentle waves, is just a short walk from the resort. It's the perfect spot for honeymooners to unwind, sunbathe, and watch the sunsets. The resort offers beach services, ensuring that you have everything you need for a relaxing day at the shore.
Adventure and Exploration
While Goa is renowned for its laid-back vibe, it also offers exciting activities for those seeking a bit of adventure. This honeymoon resort in North Goa can arrange thrilling experiences like watersports, trekking, and wildlife tours for couples who want to add some excitement while embarking a new journey with your partner.
White Flower Morjim is not just a romantic retreat; it's also an eco-conscious resort. The property is designed to be in harmony with nature, featuring lush gardens and sustainable practices. This commitment to the environment adds an extra layer of appeal for couples who appreciate responsible tourism.
Reasons At Glace to Choose it as Your Resort for Honeymoon in North Goa
Tranquil and romantic ambiance
Varied and luxurious accommodations
Exceptional dining experiences
Thoughtfully planned romantic packages
Proximity to Morjim Beach
Cultural immersion opportunities
Thrilling adventure activities
Eco-conscious practices
Final Words
White Flower Morjim is an enchanting resort for honeymoon in North Goa for couples seeking an intimate and unforgettable experience. This boutique resort combines luxurious accommodations, exquisite dining, romantic moments, and eco-conscious practices, ensuring that your honeymoon is a dream come true.
Whether you want to relax on the beach, explore the local culture, or indulge in adventure, this resort has it all. Make your honeymoon a magical chapter in your love story by choosing our property as your romantic escape in North Goa.
  |Book Now: +91 8956902240